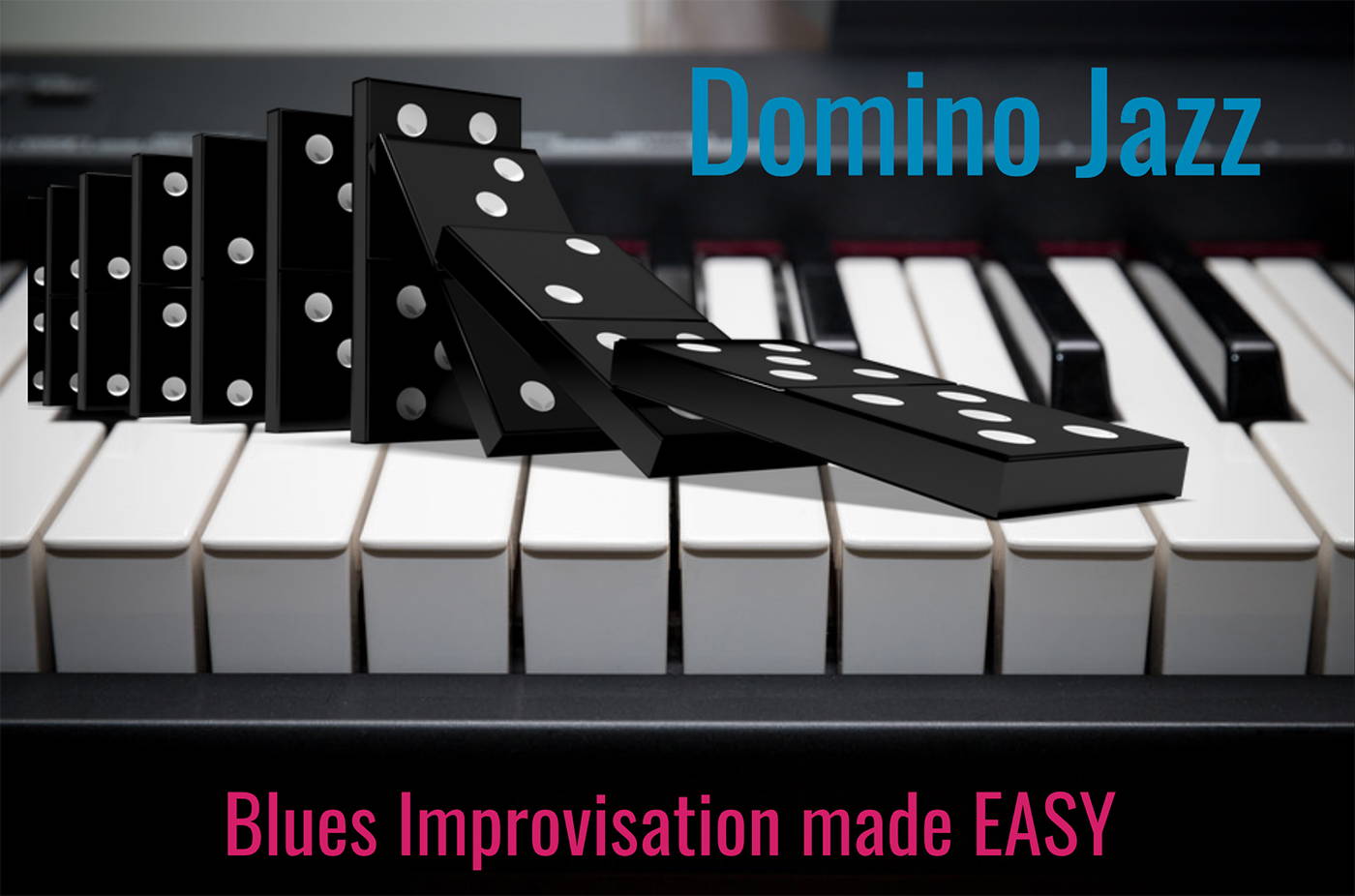 ---
Teaching jazz improvisation for piano for the non-jazz piano teacher.
By now your email with the Domino Jazz Workbook & Printables should be on its way to you. In the meantime explore the media below to learn a C blues scale and listen to the Domino Jazz Backing tracks.
A great way to start is to play some C Blues scales. Here is a fun way to practice them with the music and a keyboard to follow.
BOOKMARK THIS PAGE SO YOU CAN GET BACK TO IT EASILY
---
Practice Buddy: C Blues Scale
---
There are dual speed tracks here. PS means Practice Speed and CS means Concert or Full Speed.